SUBPAC is a wearable technology that pulses sound through your body: a patented, high fidelity, full-body experience.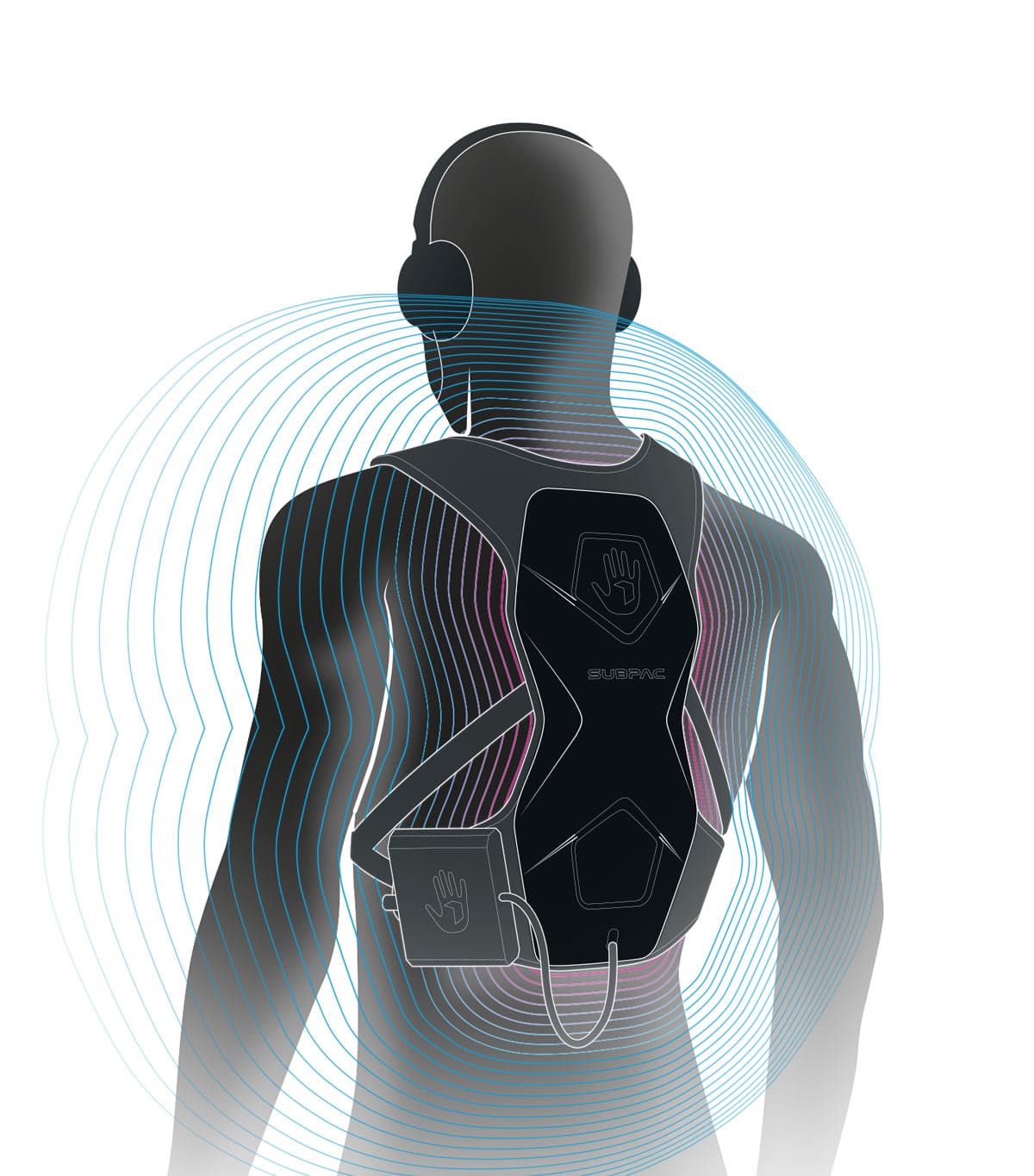 HAPTICS
Receptors on skin register vibrations on surface.
PROPRIOCEPTION
Receptors in muscle detect subtle change in force and pressure.
BONE CONDUCTION
Vibrations pulse through bones to the inner ear and are sensed as hearing.