We're continuing to celebrate the month by featuring women who are killing it in music + tech. Next up: Fifi Rong!
Fifi is a London-based Chinese-British singer, songwriter, and music producer whose work blends Chinese influences with Western popular music.
Her unmistakable trademark hybrid sound is a blend of Pop, Avant-garde, Electronica, Dub, and UK Bass Music, accentuated by her distinctive melancholic and sensual vocals. She has collaborated with artists like Tricky, Phaeleh, Yello, and Skepta.
Nowadays, Fifi is making serious moves in the NFT world as a creator, community leader and Women's NFT Community founder– And we're here for it!
Q+A with Fifi Rong
Chinese-British Avant-Pop Vocalist / Songwriter / Producer 
+ Music NFT Creator & Community Leader 
+ Women's Music NFT Community Founder
Q. Do you have a favorite music memory?
A. Walking down the high street in Bristol, I heard Cocteau twins playing… and fell in love ever since 
Q. How did you get interested in music + tech?
A. Technology has enabled me to go from 0 to a finished record all by myself. That still boggles my mind with all these possibilities. Of course I'd take up the chances when the tools were available for independently made music. 
Q. What achievement are you most proud of?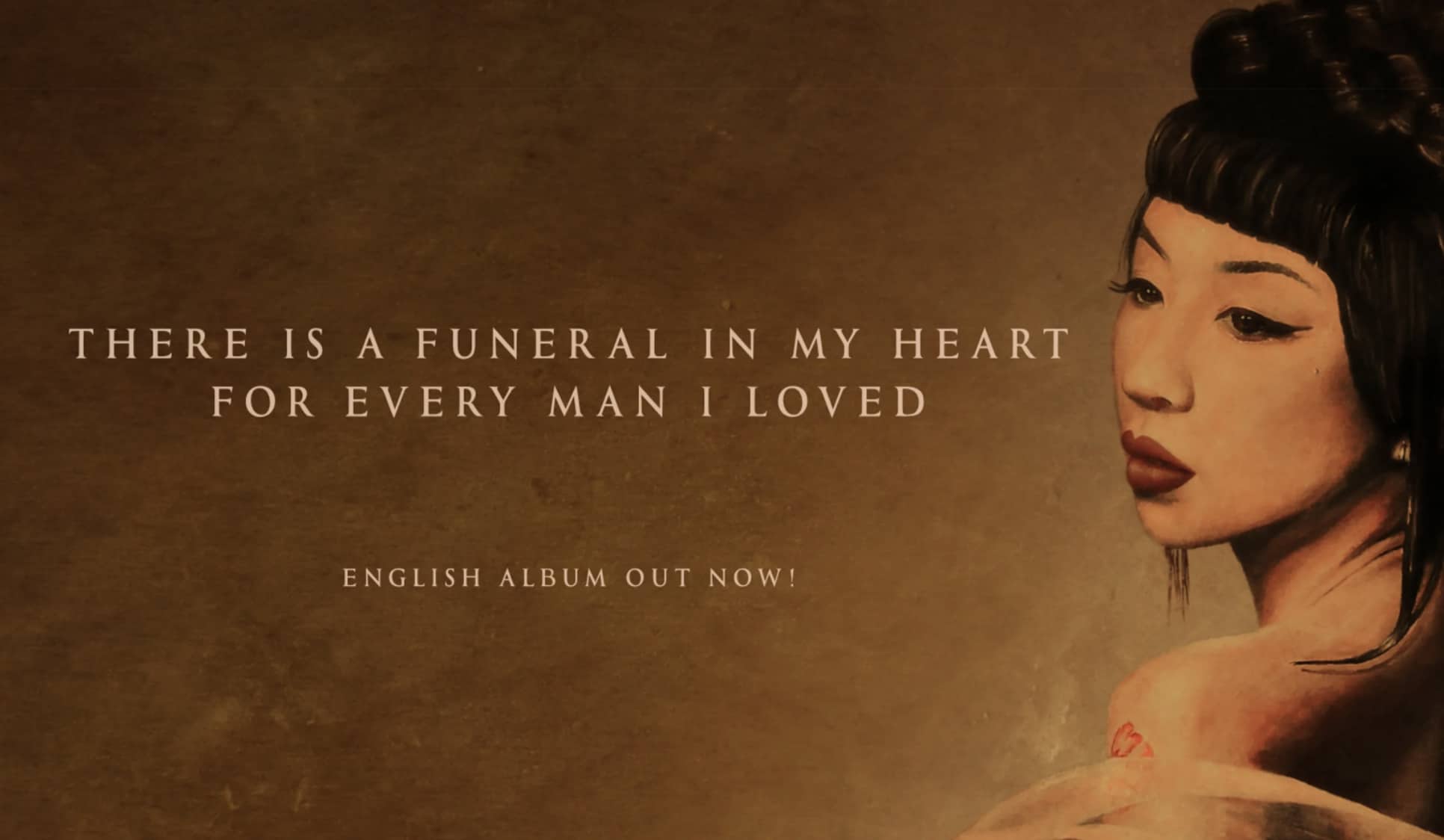 Q: Who is your favorite woman in music? 
A. Bjork. Originality, longevity, never-ending inspirations and always keeps it cool.
Q. How do you stay motivated?
A. Coffee, and a lot personal growth stuff to work on myself.
A. Life, existence, nature, people (human qualities), patterns and emotions.
Q. What story can you share from your experiences that is unique to being a woman?
A. People tend to assume I, as a woman, don't produce my music, even if I tell them 100 times in front of them. Gender stereotype is very deep rooted. Most people aren't aware when they fall into it, and I have experienced that even after producing my music for over a decade.
Q. You are undoubtedly busy, how do you take care of yourself and maintain a good mental health?
A. Weight training, Yoga, Pilates, Spa, and take 1 day off in a week at least to recharge and do nothing.
Q. What's the greatest risk you've taken?
A. Choosing to do music seriously as a career.
Q. If you could have one superpower, what would you like it to be?
A. being enlightened at all times with unity consciousness on demand. i.e. egoless
Q. What helped you navigate your way through a male-dominated industry?
A. trust in myself and develop unshakable confidence in what I do
Q. What do you wish you knew before you started out?
A. I didn't need to listen to anyone with more 'experience' in the industry, but to trust my heart
Q. What is the best advice you have ever received?
A. focus on the process, the journey is the destination
Q. Do you have any advice for women in the music/tech industry just starting out?
A. trust your instinct, believe in your own taste, and stay true to your inner knowing
Q. What's the future of music and tech?
Q. What are you working on now…anything exciting coming up you want to share? 🙂