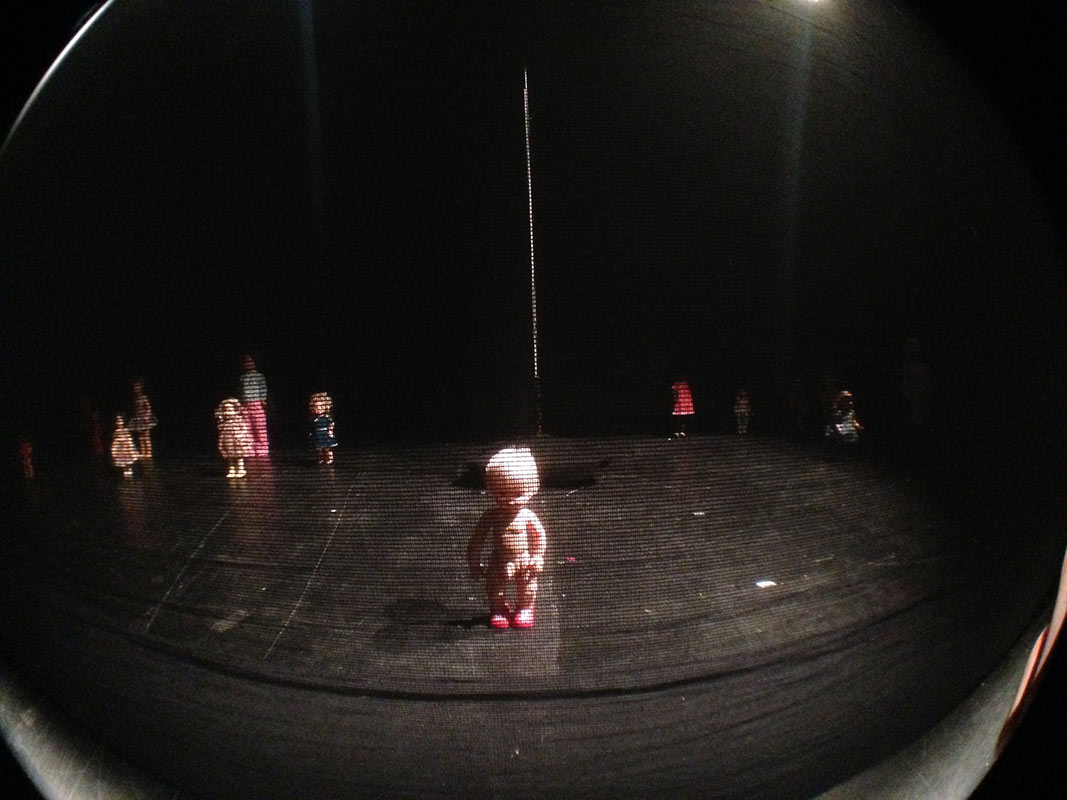 We recently teamed up with the Immersive theater company Shunt to incorporate our technology into one of their invitation only performances at the Pit in the Barbican. We were honored to be involved with such a forward thinking company at Europe's largest performing art center.
Shunt's show 'The Body' created an immersive performance that was driven by the audience members themselves. 'The Body' is an experience that features a live audio-visual exploration of the body, a profound meditation on being alive using dolls from the 20's to present day that walk,talk, cry and sleep along with performers and a live sound designer
The performance is created by and respondent to the bodies of the participants, both as individuals and as a group. The participants literally breathe life into the soundscape, action and imagery of the performance.
Sensors placed on the audience pick up sounds and data which drive the soundscape and elements of what we experienced. These elements include the Music, lighting, sound, elements of set and the projected faces of the unsettling dolls placed in and around the stage.
The soundscape ran through the entire performance as the performers explored ideas around each part of the body. It built layer on layer, starting with the audience's beating hearts and ending with babies, held by the audience, coming to life as their hearts started to beat too.
The data collected by the sensors placed on audience members was translated into signals that were fed back to the audience and live sound designer including the SUBPAC's placed in the seats, literally making SUBPAC technology the heart of the show.
Working in this manner means Shunt circumvents conventional audience participation. This avoids the self conscious, uncomfortable feeling where the audience feel responsible for the success or failure of what's happening. In this way audience participation is readable and rich, but anonymous. The main aim seems to be to create a live performance where the audience share an enhanced sense of themselves, alive and present in the moment. They can see themselves as one body next to other bodies. This returns the audience to the fundamentals of theatrical experience and rather than bringing theater into the streets/real life, they bring life into the live event.