If you want to meet today's hottest movers & shakers within VR, Gaming & Music … San Francisco is a good spot to start.
This week SUBPAC had the opportunity to attend Sf MusicTech at the Hotel Kabuki in San Francisco. Every year this conference draws in the brightest music industry professionals from around the world. The topic gaining traction and popularity this year is virtual-reality. In the panel titled, Virtual Reality for Music Lovers, Will Mason from UploadVR interviewed Facundo Martin Diaz from VRTIFY about the future of VR.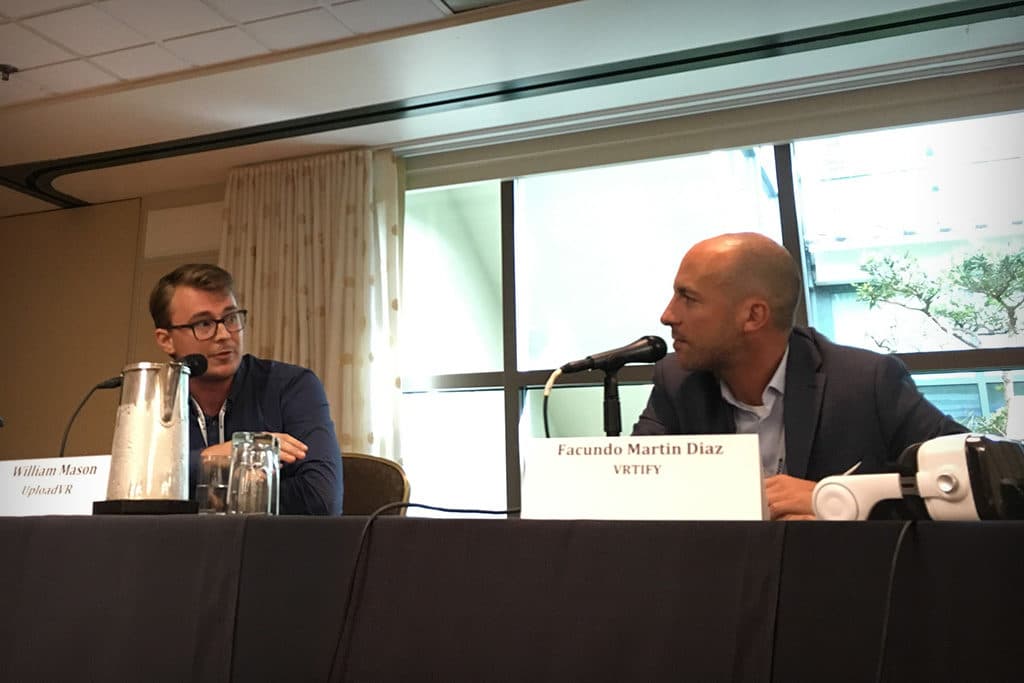 Many panels discussed the ever-changing landscape of the Music Industry. During Bots in the Music Industry, panelists discussed the tools they use to promote their clients. Some of the social media tools mentioned included: Bots (Chatfuel, Wit.ai, Bitbot.ai) Snapchat, Slack and the ever consistent Facebook, Instagram & Twitter.
We had an M2 product model socializing during the SF MusicTech mixer at 5pm. When given the opportunity, people are always excited to try out the Pac with their own music. At the conference many people got to wear the M2 for the first time.
To learn more about SUBPAC and what we're doing with VR, Gaming & Music, check out our FEEL page.