We recently had the opportunity to be involved in a visual music showcase arranged by the Light Surgeons and Anim18 in the theatre space of the Rich Mix London.
The Light Surgeons and a selection of AV artists along with support from Live Cinema Uk had previously held a 2 day experimental animation workshop called Sound in Pictures at  Stour Space.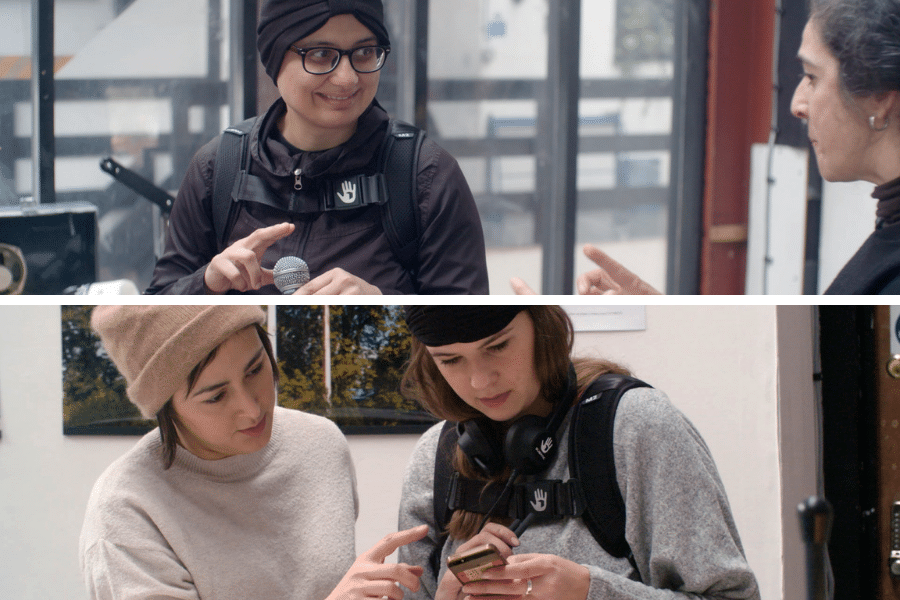 During the workshop that included Deaf and Hoh volunteers several animation techniques were explored while SUBPACs were made available to aid direct connection to the music and sounds.
The work from these sessions were shown alongside live performances on the night.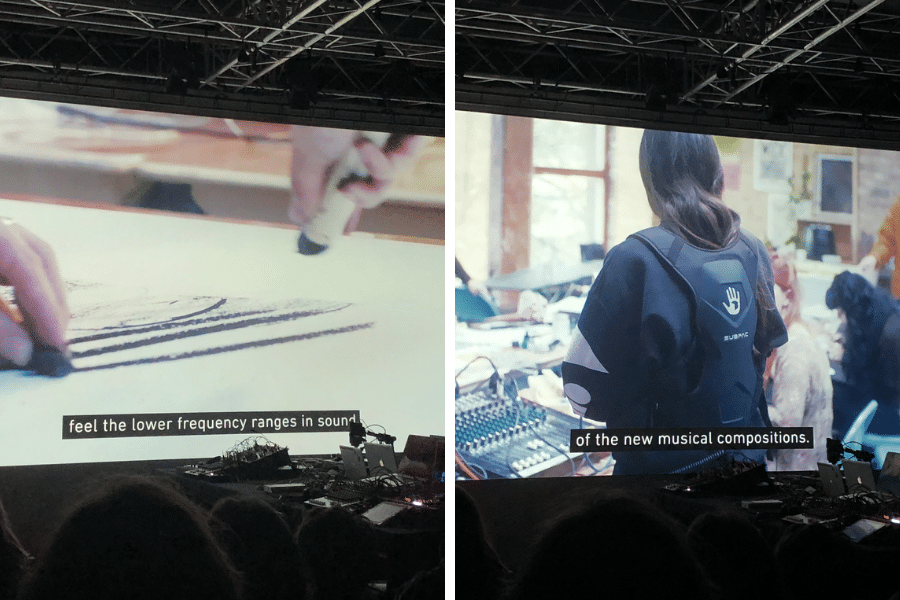 On stage throughout the event there was a Sign interpreter wearing a SUBPAC M2X who translated the music, sounds and speech. We also had SUBPAC technology in the seats of the theatre so audience members could experience the sound design as intended by the artists.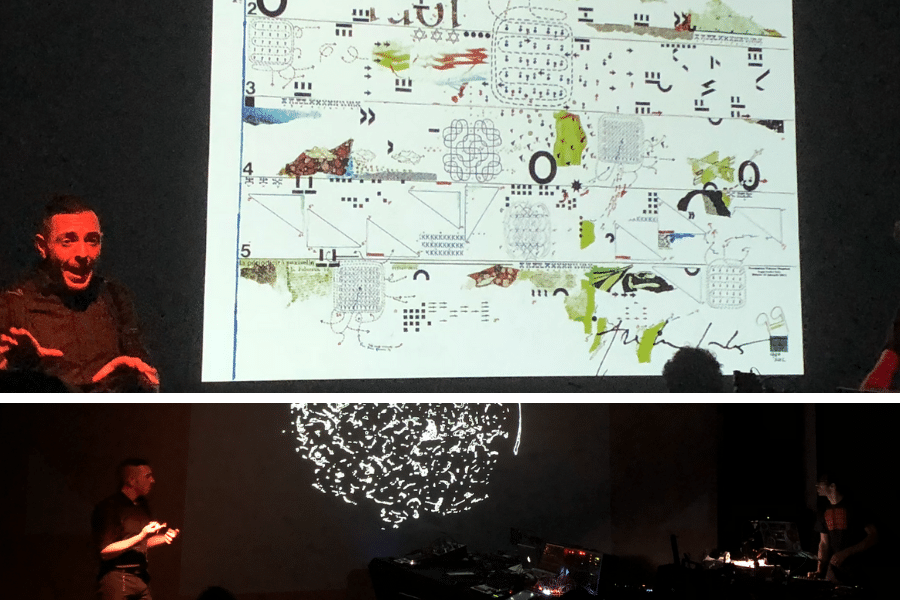 The audio visual performances of the night came from cymatics artist Zach Walker , live A/V duo Sculpture, animator Emily Scaife (some risque slug porn anyone?) and killer live sets from the Light Surgeons themselves.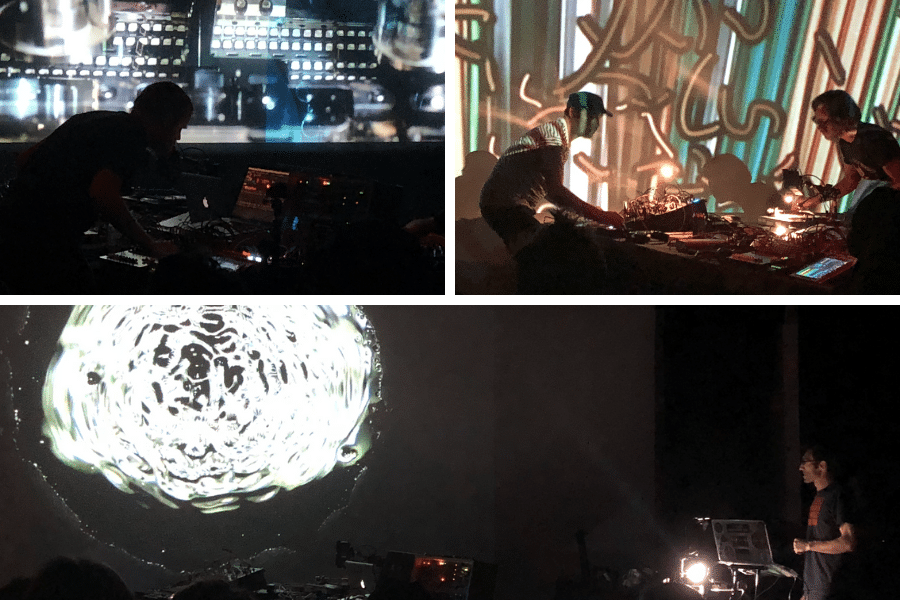 We would like to give a massive shout out to Mike Jones at Marshmallow Laser Feast for the introduction to Christopher Thomas Allen of the Light Surgeons and to Chris and the rest of the team of participating artists, animators, AV artists and organisations that made this all possible.
We look forward to getting involved in many more workshops projects like this in the new year.
Now sit back, turn your SUBPACs up and lights down to enjoy some of the amazing pieces created during this project.
See links below videos for more information on all artists and organisations involved.
S>P_Unit1+2_Exp_Drawing+Light_01 from THE LIGHT SURGEONS on Vimeo.
P-S_Unit_Direct_16mm_01 from THE LIGHT SURGEONS on Vimeo.
P>S_Unit1_Exp_Zoetropes_01 from THE LIGHT SURGEONS on Vimeo.
Links: