Surface Area Dance Theatre are ambassadors of the D/deaf community working to promote equality by building awareness and an understanding of D/deaf culture, art and language.
Behind the Face of a Rock, Throwing Stones currently exists as an enquiry and process of choreographic research, that is centred upon an experiential understanding and knowledge of British Sign Language, D/deaf culture, Japanese culture and Butoh.
Language, sensation, communication and physical expression through movement, and wearable technology, are five of the principal interests that will be researched and thought-over throughout studio rehearsals and events taking place throughout 2019-2020.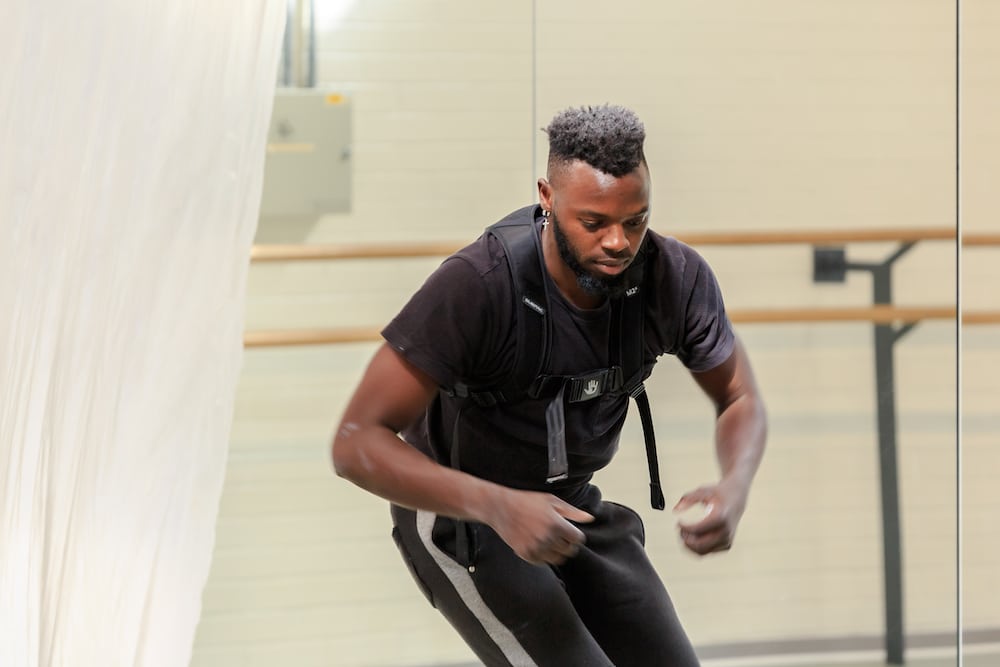 As a collective of hearing and Deaf artists, the group's shared time and offerings of artistic and intellectual resources will provide and instigate new avenues of enquiry, that will inform how an audience experiences the final presentation of all considered elements of research, within the context of live performances and discussions.
Behind the Face of a Rock, Throwing Stones Company members included Director, Nicole Vivien Watson, Performing Artists; Charlie Dearnley, Christopher Fonseca and Alex Rowland, Set design by Graham Patterson and Sound by Tom White.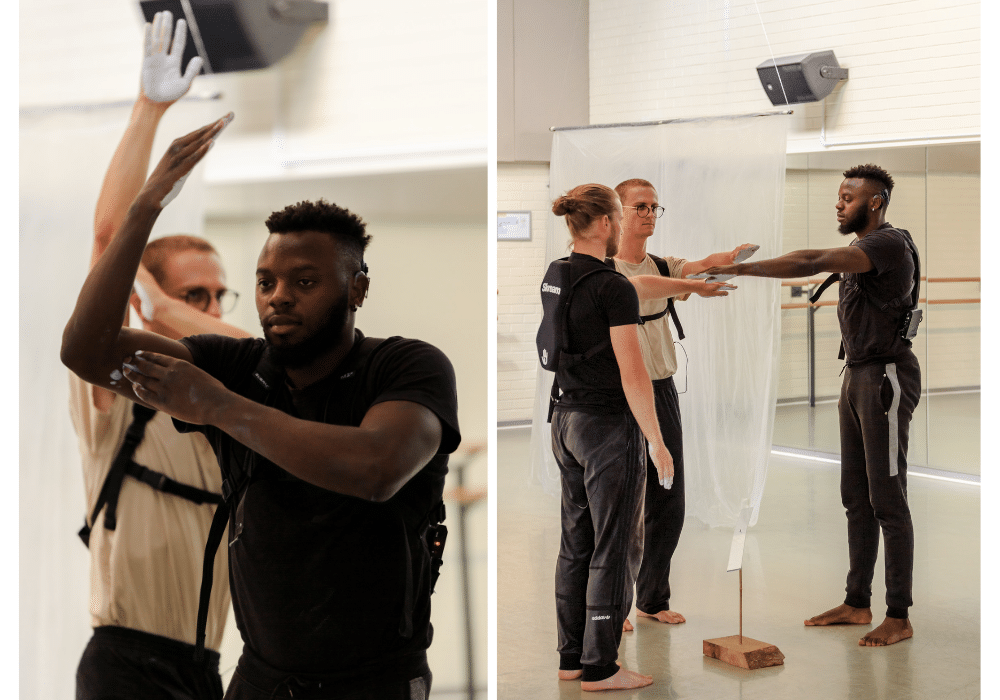 In December 2018, the first of four periods of studio re- search took place in Leeds (UK) during which the named collective embarked upon the first chapter of their shared journey. The opening or gateway, to the collective's coming together, was supported by the introduction of Ma (間), which can be translated as a gap/pause/interval — together the group began to physically interpret the possibilities of Ma, responding with an assertive series of gestures, postures and settlements of physical contact — instigated by the proposition of using the entire body as a listening instrument, capable of feeling, touching and seeing the colours and textures of sound, sound in space and in silence.
With a commission from Dance City (UK), research funding from the British Council and Tokyo Council and partnership support from the Wellcome Collection (UK), Berwick Visual Arts (UK), and the Michael Ca- coyannis Foundation (Athens), it is hoped to extend the reach of participation, by engaging visiting participants and audiences, who take part in the presentation of Behind the Face of a Rock, Throwing Stones, the opportunity to experience the wealth of cultural diversity, that is evident in the culmination of final rehearsals and live performances. It is hoped to extend the engagement and participation of this activity to communities in Nottingham, via a new partnership with Dance4 and Nottingham Contemporary, this achieved by engaging visiting participants and audiences, in the live performances and outreach activities.
For more information check out the Surface Area website: www.surfacearea.org.uk
We would like to extend a massive thanks to Director Nicole Vivien Watson and our friend and choreographer Chris Fonseca who continue to utilise and experiment with our technology. Collectives like Surface Area Dance Theatre enable us to connect people from all walks of life with music and sound while also raising important issues and educating about the D/deaf and Hoh communities. 
—–
Photography by Paul Miller