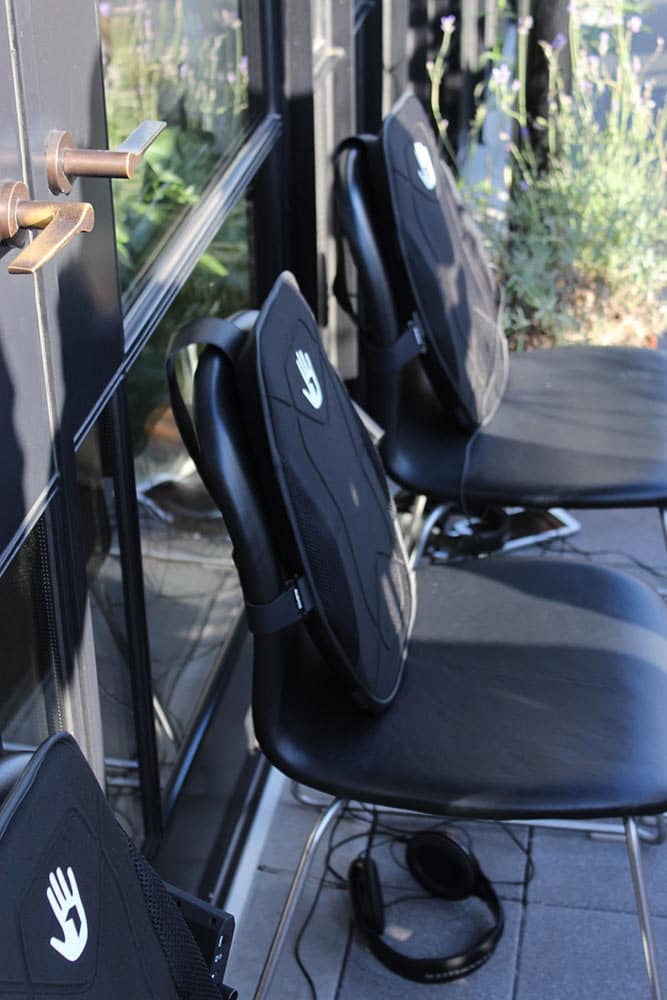 Last weekend saw the long-awaited Outlook Festival Knowledge Arena opening party at the spectacular Ace Hotel in London's Shoreditch.
SUBPAC was there as part of our continuing relationship with Outlook Festival, the premier soundsystem culture-based festival on earth! It all kicked off with an in-depth chat on the current state of the music industry, from problems faced by both promoters and partygoers in the city to the future of our listening habits. It was chaired by Johnny Scratchley, Director of the festival as lead singer of the mighty Gentleman's Dub Club. He was joined by our old friend and dub legend Adrian Sherwood, who gave us his unique view on the future of our potential listening habits.
In conjunction to this we were also treated to an extended session from the legendary Just Jam, while we demoed to punters on the sunny terrace. If you're lucky to be coming to Outlook this year, make sure to come check SUBPAC out in the Knowledge Arena.