New Reality is a quarterly event that features a diverse collective of multidisciplinary artists, designers, and creators that is produced by the Visual Reality collective. This event includes immersive experiences that bridge the gap between consciousness and technology. Founders
Torkom Ji
,
Michael Strauss
 and Anshul Pendse, which are all
FEEL SUBPAC
artists, believes that the digital future can be a spiritual one; where a new connection between humanity and reality becomes possible unlike any other time before. Their vision is to utilize emerging technologies for the extension of creativity, and the realization of human potential. They set out to explore how community and transformation could be sparked and facilitated by using cutting-edge technologies, virtual environments, and interaction design to create a seamless and truly unique mindful social experience. Their groundbreaking monthly events in Los Angeles have been going strong for over a year, and they have also produced immersive chill out spaces at various music festivals, tech conferences, and conscious events. New Reality is a much larger event in downtown Los Angeles that will include more VR experiences and diverse musical performances.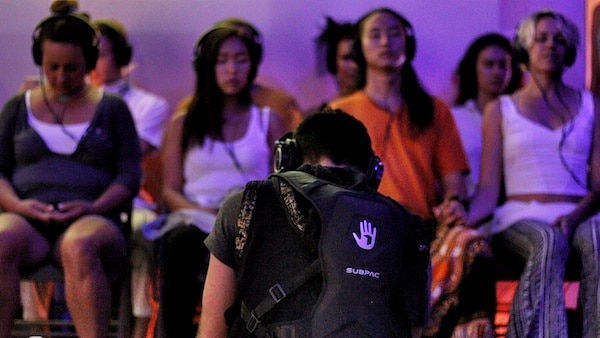 SUBPAC
has been a staple of their events since day one, adding the physical dimension of sound to their VR experiences and audio/visual meditations. The
SUBPAC S2
 and
M2X
  are used in Torkom Ji's Quantum Harmonix sound meditation and his Visual Soundbath guided group meditation session with
Michael Strauss
 where sonic frequencies are interwoven with dynamic projection art and animated sacred geometry. SUBPAC is also integrated with VR projects such as the
Galactic Gallery
, Inner Activity,
Naga 360
, and Liquid Light Project. A featured cast of talented artists, musicians, and DJs provide a fresh atmosphere at every event along with resident DJ Ryan Origin. Recent guests include 
David

 Starfire
 and Claire Thompson from
Yoga of Bass
who collaborated on a chakra sound healing guided meditation.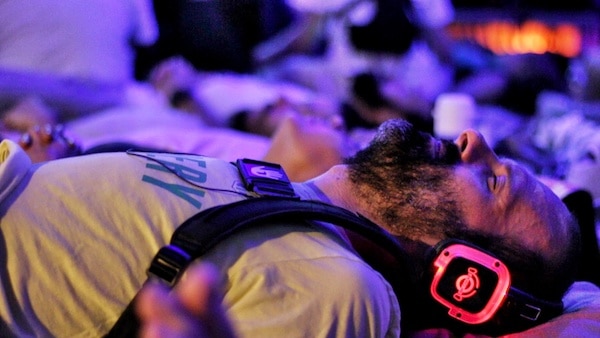 Participants explore a curated gallery of meditative and psychedelic journeys in VR. Going beyond entertainment, these transcendent multi-sensory experiences are designed to generate perceptual and cognitive shifts leading to states of expanded consciousness and deep relaxation. After 20+ successful events and large-scale installations, they are redefining what it means to have a "trip" or mystical experience while sharing the space with other digital psychonauts. To find out more about their events go to their Facebook page
HERE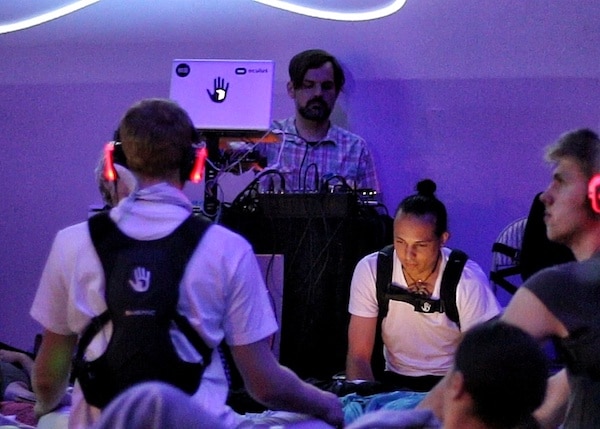 Come experience it for yourself- This Saturday in LA:
http://bit.ly/VisReal
Use discount code "FEEL" for $5 off your ticket.