Wow, what an epic few days in Austin, Texas! SUBPAC kicked off SXSW with a two-day jam at the Playground Global Party at the Alibi on Rainey Street.  On the Sunday night, SUBPAC threw a silent disco with none other than Grandmaster Flash on the decks, and the next night we did another silent disco with Miss DJ Spinderella. Over the two-days, from morning till midnight, it was a packed house! We can again be sure that SUBPAC never fails to put a smile on people's faces! Thank you to everyone who came by!


After the Playground Global Party, it was time to dive straight into our VR initiatives. We teamed up with the The Philharmonia Orchestra and Principal Conductor & Artistic Advisor Esa-Pekka Salonen, (who won an award for 'Best Music VR Experience' for their VR project, Beethoven's Fifth) to enhance the experience with the power of SUBPAC. The experience ran inside a 360 'VR Igloo,' and the entire week it had one of the biggest lineups I saw at SXSW! SUBPAC was grateful to be a part of such an amazing VR experience.


Right next to the Beethoven's Fifth experience, SUBPAC fully outfitted Tyler Hurd's Shared VR experience, Chorus! "Chorus" transforms you into a fantastical female warrior, joined by five others in VR, to battle evil together in an epic journey of empowerment—all of which is orchestrated to the song "Chorus" by Justice. SUBPAC was a crucial part of this wonderful experience as it allowed the players to feel the thump of the music and the rumbles of the battle throughout your entire body!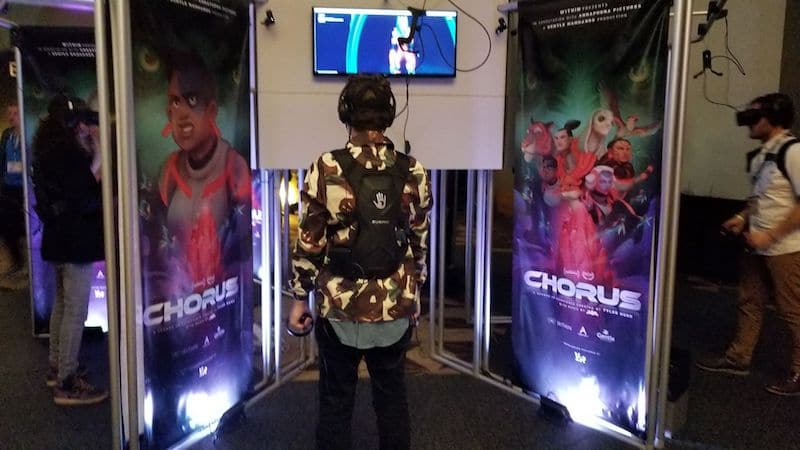 With the way the week was going for SUBPAC, I never thought it could get better….. until we threw a BBQ with Raekwon from the Wu-Tang Clan.  With the sun shining bright at the poolside lounge of South Congress Hotel, Raekwon partnered with New Balance shoes to release his new sneaker. We outfitted some chairs by the pool that were all sync'd up to the tune of Raekown's – The Wild. We also had the custom Raekwon Edition SUBPAC on display for everyone to see. Shoes, BBQ, SUBPAC, the SUN….. what an amazing ending to our SXSW. Here is until next year when we do it even bigger! PEACE XO