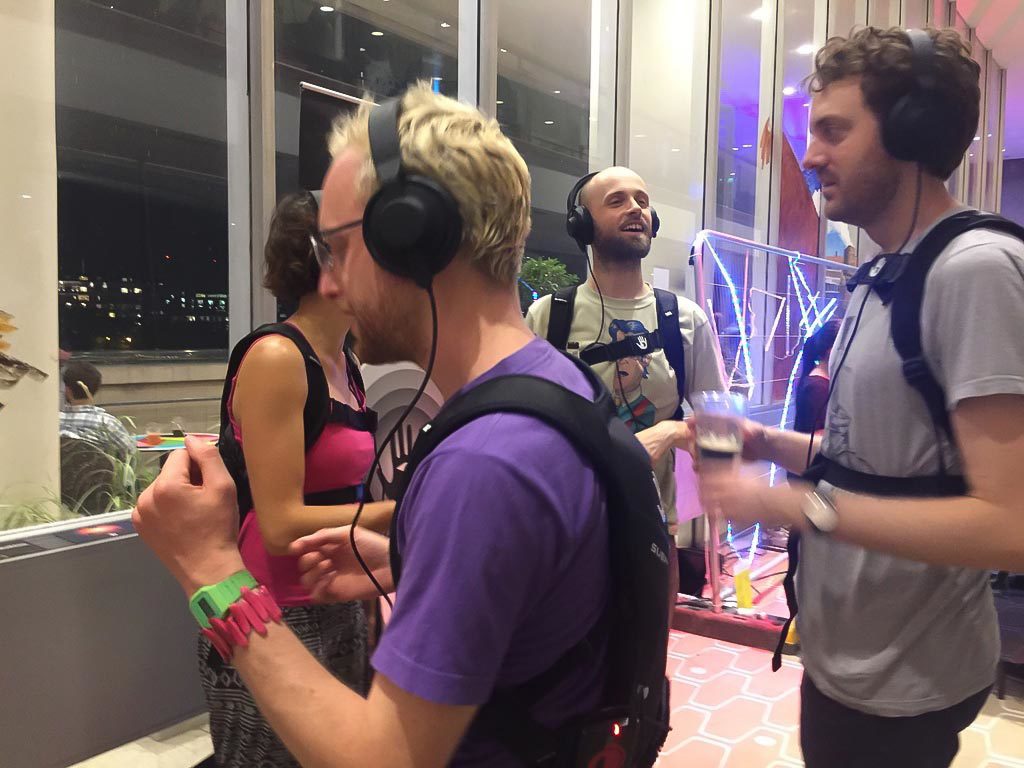 Last week saw us take our Bass Rodeo to Heart and Soul's Beautiful Octopus Club, for their thirtieth anniversary at London's Royal Festival Hall.
The Beautiful Octopus Club is an experience like no other, a multi-sensory multimedia clubnight aimed at disabled people and their carers. We set up a small scale silent disco to demonstrate our technology and get some feet shuffling!
The night was a great success, with plenty of smiles and some extravagant shapes being thrown! Thanks to Heart and Soul for having us, we're delighted to support the incredible work they do.