Pushing the Boundaries of Monitoring by creating a complete studio-grade solution that includes the most accurate and consistent reference technologies across the entire audio spectrum.
We're excited to announce that we have officially partnered with Sonarworks to include full SoundID Reference support in the upcoming SUBPAC C1. Sonarworks industry-leading SoundID Reference software calibrates your speakers and studio headphones, so you can trust that your mixes will translate every time.
Repeated requests from our creator community have brought us together with one common goal – to help creators produce studio-accurate compositions that sound and feel amazing. You asked we listened.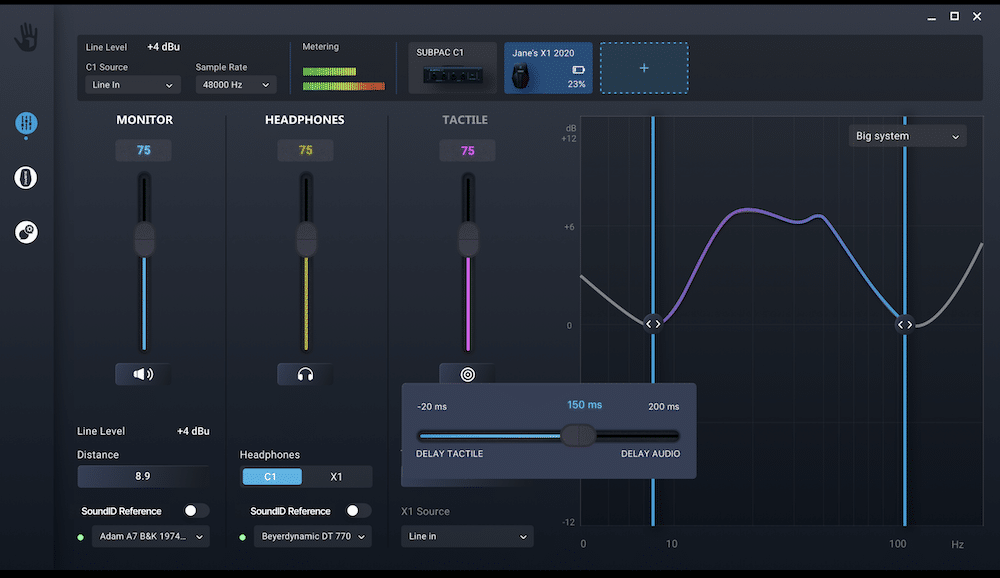 With this partnership, we address the complexities of signal routing when using their solutions with legacy SUBPAC products. As a result, SUBPAC and Sonarworks users can now leverage the benefits of both solutions without complex workarounds. We are also taking all of the signal processing off of the computer and pushing it to the best-in-class SHARC® floating-point DSP processor included in the SUBPAC C1. 
Creators now can export their Sonarworks' SoundID Reference room and headphone calibration filters to the SUBPAC C1 and calibrate any audio source passing through SUBPAC, creating synergy to in-studio or on the go production. 
This integration is a big step forward in creating one of the most accurate and powerful monitoring solutions to date, one which will significantly improve accuracy, workflow and free up precious processing power on your computer to do more on the creative front.
Check out the official press release HERE